A Qualitative Overview of the Infertility Process in Women: Infertility Psychological Counseling

Abstract views: 149 /

PDF downloads: 73
Keywords:
Women, infertility, psycgological counseling
Abstract
It is important to examine women's experiences in the infertility process, as being a woman is perceived as a concept that overlaps with motherhood, and the woman herself is exposed to physical pain during the treatment. In this research, which was carried out with a phenomenological pattern, one of the qualitative methods, the experiences of married women diagnosed with infertility regarding the infertility process were examined, and it was tried to determine the themes that would help psychological counselors in the therapeutic process. The study group consists of 10 women selected by criterion sampling using purposeful sampling methods. The results of the research were discussed under seven headings: infertility experience, stress factors, acquired skills, social support resources, the role of the spouse, coping skills, and belief in the treatment. The theme of the infertility experience includes codes of negativeness, helplessness, frustration, and compelling; the theme of stress factors includes codes of expectations, pressure, uncertainty, the passage of treatment, personal conflicts, against his spouse's liability, failure, and the search for a solution; the theme of acquired skills includes codes of coping with the challenges, obtaining medical information, hoping, common share, body recognition, gender awareness, healthy eating, the theme of social support resources includes codes of, contact, spouse, family, friend, and counselor; the theme of the role of spouse includes codes of support; the theme of coping skills includes codes of, religious beliefs, social activities, the sense of common humanity, work and psychological support; the theme of faith for treatment includes codes of hope and despair.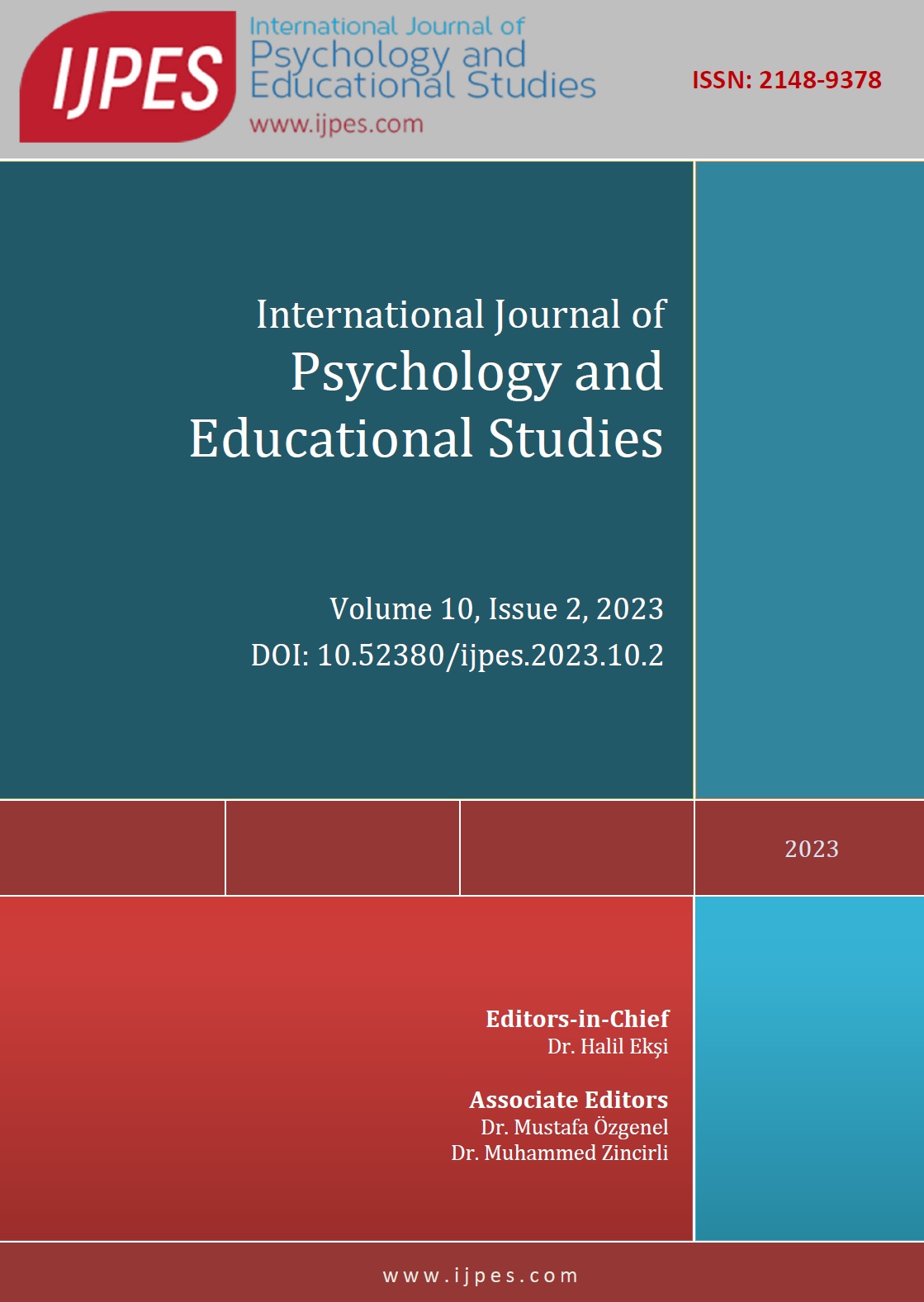 Downloads
How to Cite
Yüksel, M., Yıldırım Kurtuluş, H., & Uzun, G. (2023). A Qualitative Overview of the Infertility Process in Women: Infertility Psychological Counseling. International Journal of Psychology and Educational Studies, 10(2), 463–479. https://doi.org/10.52380/ijpes.2023.10.2.1012
License
Copyright (c) 2023 International Journal of Psychology and Educational Studies
This work is licensed under a Creative Commons Attribution-NonCommercial-NoDerivatives 4.0 International License.