An Investigation of Married Individuals' Relationship Maintenance Strategies in Terms of Gender and Gender Roles Attitudes

Abstract views: 121 /

PDF downloads: 89
Abstract
The aim of this study is to examine the behaviors of married individuals to maintain relationships according to their gender and gender role attitudes. The study group of the study consisted of 177 (52.8%) females and 158 males (%) aged between 24 and 50 (x̄=30.2), residing in İzmir, and having a relationship period of 2 to 20 years (x̄=5.9). 47.2), a total of 335 heterosexual married people. As data collection tools in the research, "Relationship Maintenance Strategies Scale", "Gender Roles Attitude Scale" and "Personal Information Form" were used. Two-way MANOVA method was used in the analysis of the data. Findings from the two-way MANOVA analysis show that gender and gender roles have an impact on relationship maintenance behaviors. In this context, it has been determined that gender roles have a higher degree of influence than biological sex in maintaining relationships. According to the findings of the study, it was determined that female participants exhibited relationship-maintaining behaviors more frequently than male participants. In terms of gender roles attitude, It has been determined that the participants who have an egalitarian gender role attitude exhibit more frequent relationship maintenance behaviors than the participants who have traditional gender roles attitudes. As a result, gender and gender roles have a significant effect on relationship maintenance strategies.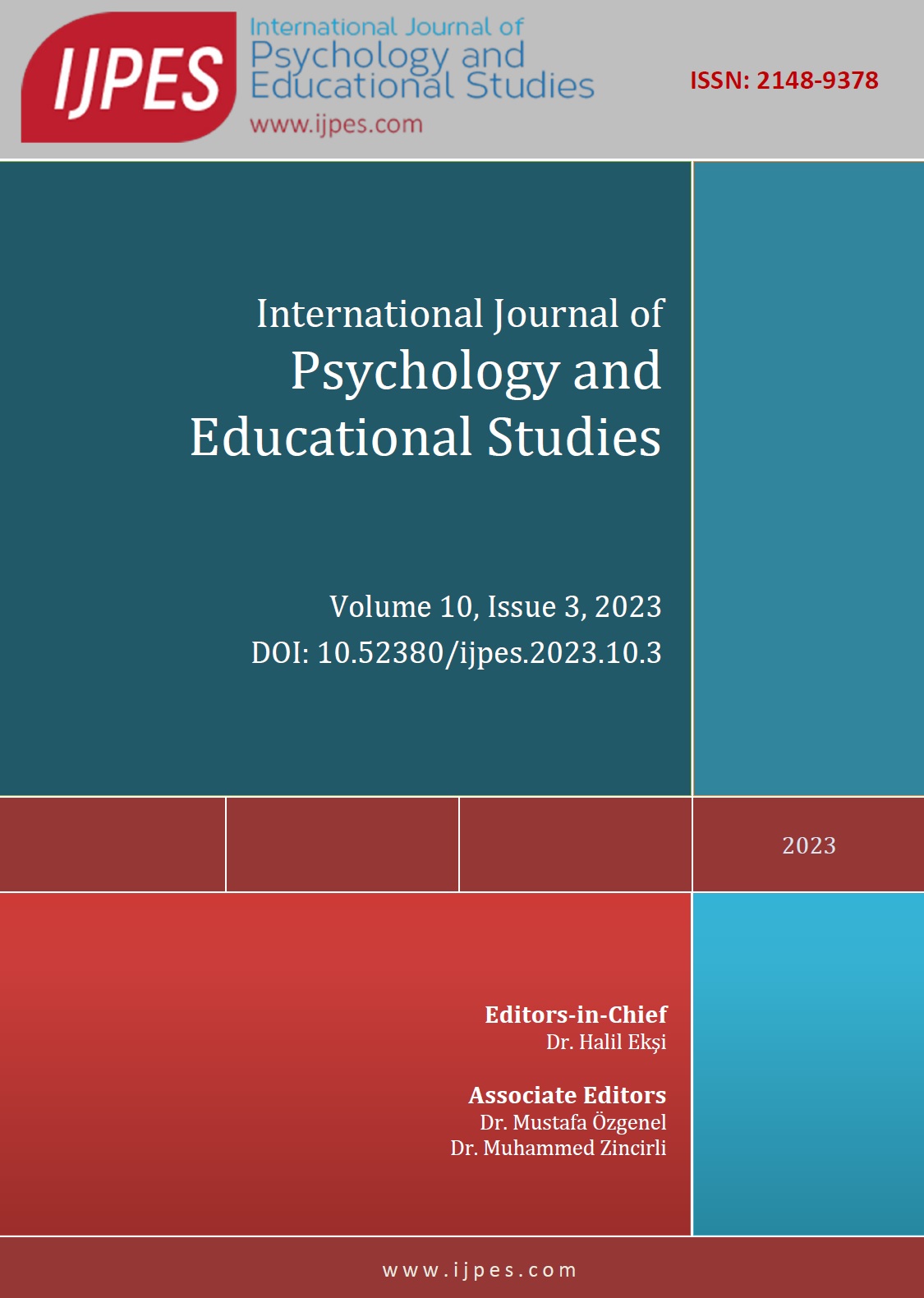 Downloads
How to Cite
Ogan, S., & Öz Soysal, F. S. (2023). An Investigation of Married Individuals' Relationship Maintenance Strategies in Terms of Gender and Gender Roles Attitudes . International Journal of Psychology and Educational Studies, 10(3), 667–680. https://doi.org/10.52380/ijpes.2023.10.3.1178
License
Copyright (c) 2023 International Journal of Psychology and Educational Studies
This work is licensed under a Creative Commons Attribution-NonCommercial-NoDerivatives 4.0 International License.