Gender, Self-silencing, and Identity among School and out of School Emerging Adults

Abstract views: 137 /

PDF downloads: 39
Keywords:
Gender roles, identity, self-silencing, university education, young women
Abstract
Identity, as important focus of psychosocial development, are closely related to self silencing and gender roles. Identity development is different in two genders and studies on young women in terms of identity development is limited. Being a part of a formal education or not is also importat in identity development as well. Therefore, in this study, it is aimed to investigate the effects of gender roles and self-silencing on identity functions in women. Another purpose of this study is to examine whether the identity functions of women with and without university education differ. 269 young women from vocational training courses and 234 young women from universities participated in the research. Functions of Identity Scale, Silencing the Self Scale, Bem Sex Role Inventory, and demographic information form were utilized to women in a both individual and group session. According to Structural Equation Modelling results, gender roles were found directly and indirectly effective through self silencing on functions of identity. Direct relationships have shown that feminine gender characteristics increase self-silence while masculine gender features decrease self silencing. Self silencing also reduces identity functions. Self silencing mediated the relations between gender roles and functions of identity in young women. In addition, according to MANOVA results, functions of identity didn't differ significantly according to education. Finally, the findings were discussed in the context of gender roles and self-silencing in raising the level of identity functions of women considering education context.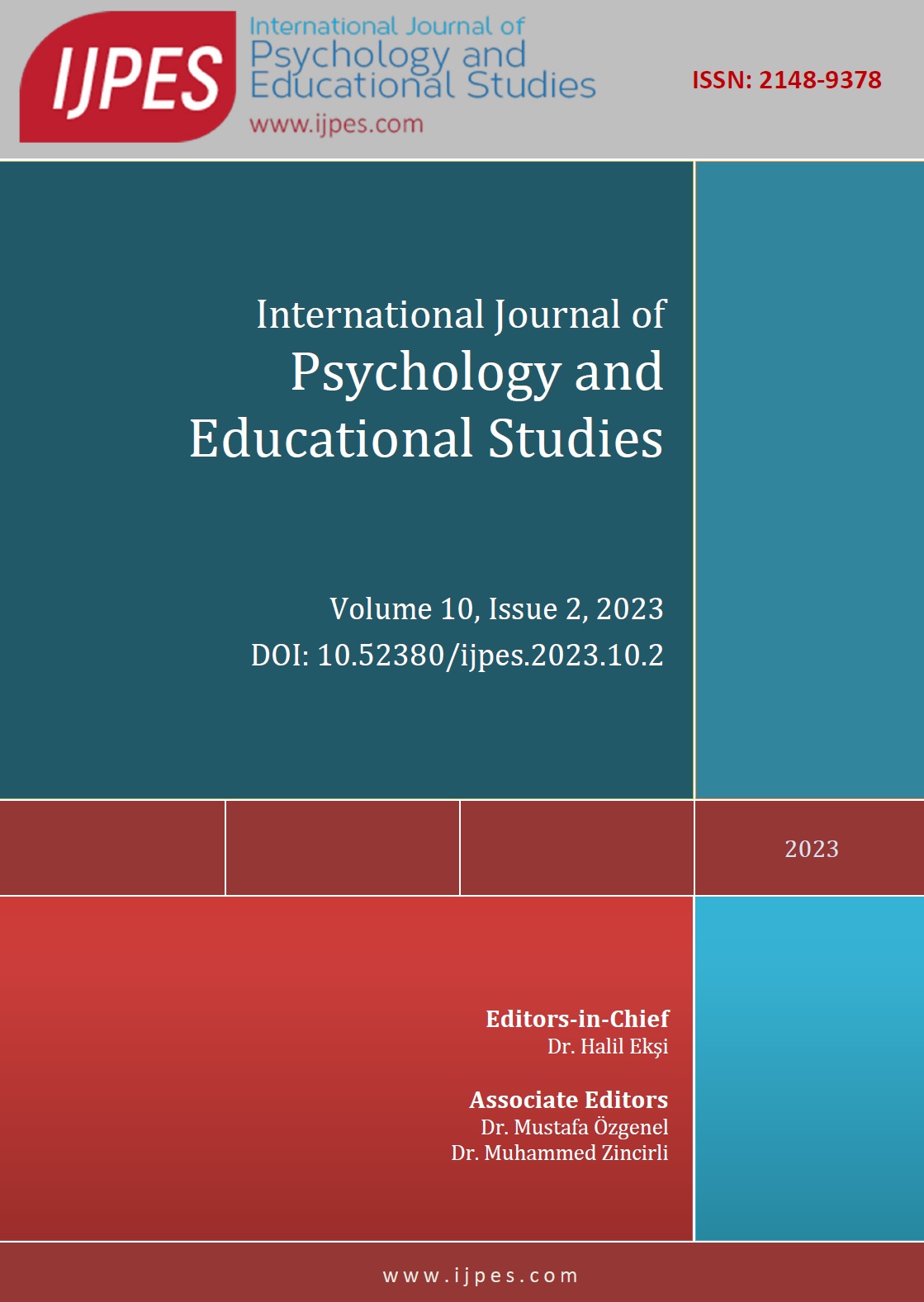 Downloads
How to Cite
Demir Kaya, M., & Çok, F. (2023). Gender, Self-silencing, and Identity among School and out of School Emerging Adults. International Journal of Psychology and Educational Studies, 10(2), 561–574. https://doi.org/10.52380/ijpes.2023.10.2.1177
License
Copyright (c) 2023 International Journal of Psychology and Educational Studies
This work is licensed under a Creative Commons Attribution-NonCommercial-NoDerivatives 4.0 International License.