Social Entrepreneurship Practices in Schools: Examination of School Administrators and Teacher Experiences

Abstract views: 72 /

PDF downloads: 39
Keywords:
Social Entrepreneurship, Social benefit, Social justice, school administrator, teacher
Abstract
The purpose of this research is to examine the practices of school administrators and teachers towards social entrepreneurship in schools. Within the scope of this general purpose, the reasons that reveal social entrepreneurship activities, how the implementation process takes place, the results of the implementations, the problems encountered in the implementations, and suggestions for supporting social entrepreneurship activities have been investigated. The study group for the research consists of 6 school administrators and 6 teachers selected by the snowball sampling method who work in different provinces of Turkey in the 2021-2022 academic year and exhibit examples of social entrepreneurship. A semi-structured interview form was used for data collection and analysis. The content analysis method was used in the analysis of the obtained data. Research findings have determined that there are individual, Professional, and environmental reasons that reveal teachers' practices towards social entrepreneurship in schools. The primary reason that drives teachers towards social entrepreneurship is environmental. It has been seen that the disadvantaged nature of the job and the high number of disadvantaged students in the school cause teachers to engage in social entrepreneurship activities in order to reduce inequality. It has been determined that in the implementation process for social entrepreneurship, the stages of recognizing the need, preparation, planning, support, and evaluation emerge, and the results of the implementation are gathered under individual, organizational, and environmental sub-themes. According to the findings, the problems that arise in the practices of teachers toward social entrepreneurship are mostly organizational. Teachers stated that organizational problems stem from the administrators they are affiliated with and the inadequacies in the National Ministry of Education legislation. It has been observed that suggestions for supporting social entrepreneurship in schools are grouped under organizational and personal sub-themes.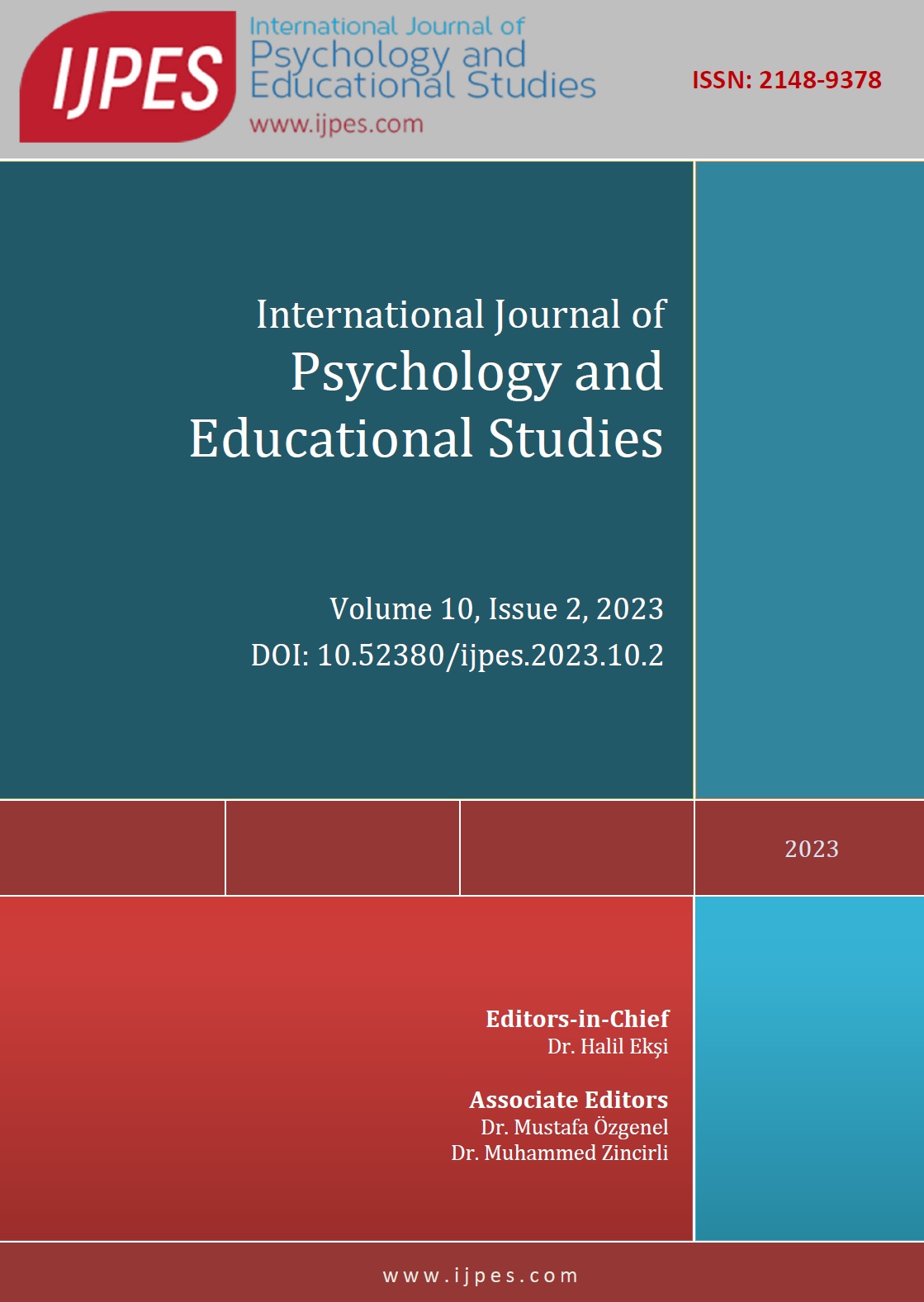 Downloads
How to Cite
Kalkan Çolakoğlu, E., & Konaklı, T. (2023). Social Entrepreneurship Practices in Schools: Examination of School Administrators and Teacher Experiences. International Journal of Psychology and Educational Studies, 10(2), 508–522. https://doi.org/10.52380/ijpes.2023.10.2.1116
License
Copyright (c) 2023 International Journal of Psychology and Educational Studies
This work is licensed under a Creative Commons Attribution-NonCommercial-NoDerivatives 4.0 International License.