The Effect of the Spiritual Counseling Course Within Turkey's Counseling Training Program

Abstract views: 77 /

PDF downloads: 80
Keywords:
Counselor attitudes toward spirituality, counselor self-efficacy, counseling training, spirituality, spiritual counseling course.
Abstract
Since 2019, the Spiritual Counseling course has been incorporated into Türkiye's third-year undergraduate program on Psychological Counseling and Guidance. The goal of this study is to examine how this course affects students' perspectives on spirituality in the counseling process and counseling self-efficacy. The study uses a single-group pretest-posttest experimental design that includes 40 students (25 female and 15 male). Over 14 weeks, the study's author presented a weekly two-hour Spiritual Counseling course to the students, with the pretest given in the second week and the posttest in the fourteenth week. The Counselors Attitudes Toward Spirituality Scale and the Counselor Self-Efficacy Scale were used to collect data. The data was analyzed using the paired-samples t-test. The results reveal that the spiritual counseling course significantly increased students' positive attitudes toward spirituality in the therapeutic process and their counselor self-efficacy levels. The results are addressed in relation to the literature.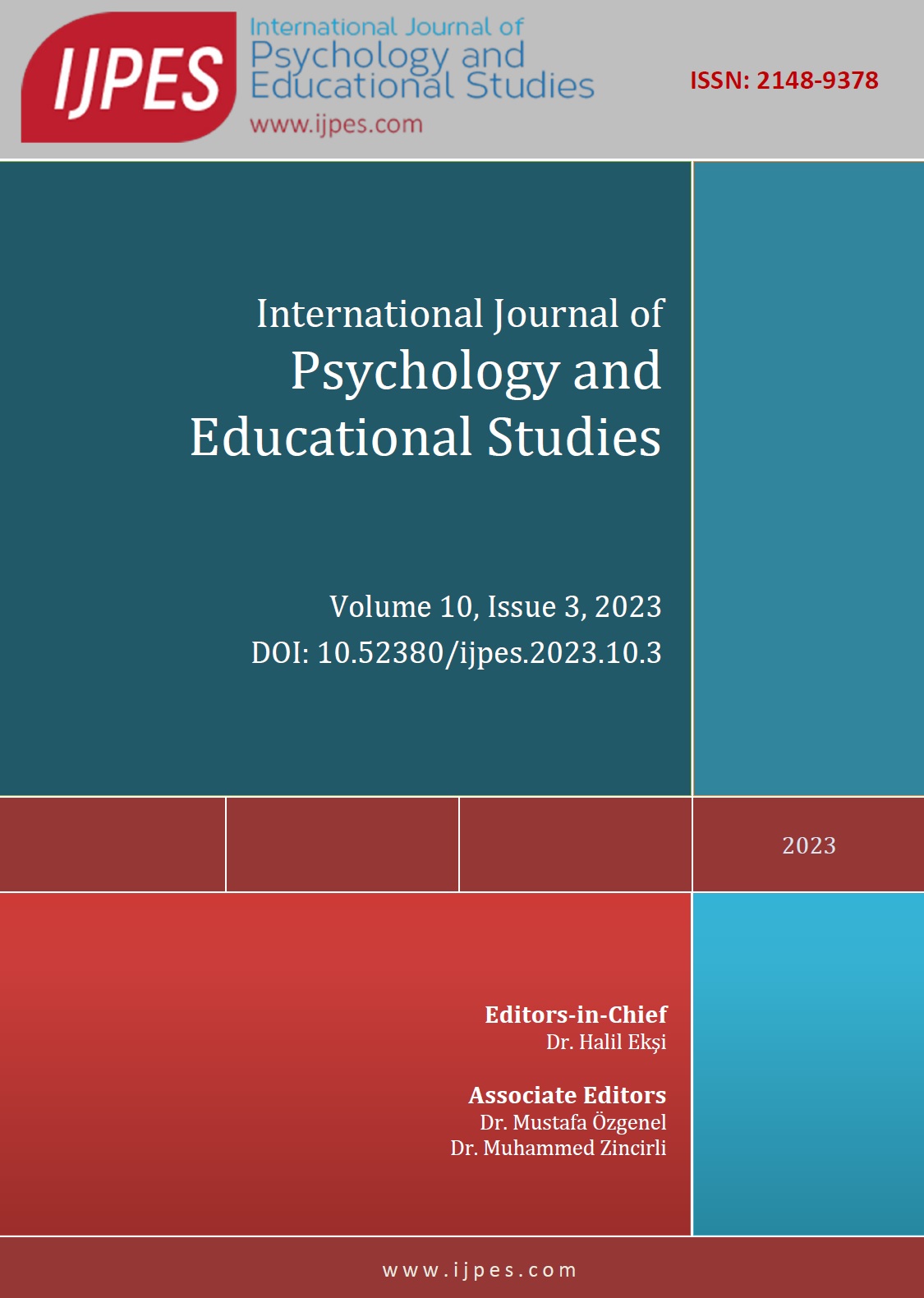 Downloads
How to Cite
Kasapoğlu, F. (2023). The Effect of the Spiritual Counseling Course Within Turkey's Counseling Training Program. International Journal of Psychology and Educational Studies, 10(3), 597–610. https://doi.org/10.52380/ijpes.2023.10.3.1055
License
Copyright (c) 2023 International Journal of Psychology and Educational Studies
This work is licensed under a Creative Commons Attribution-NonCommercial-NoDerivatives 4.0 International License.