Attachment, Growth Fear and Conflict Resolution in Close Relationships

Abstract views: 215 /

PDF downloads: 117
Keywords:
Attachment, anxiety, avoidance, growth fear, conflict resolution, close relationships.
Abstract
Effectively addressing and resolving conflicts in close relationships plays an important role in maintaining healthy relationships. Therefore, in this study, it is aimed to examine the predictive role of attachment styles (anxiety and avoidance) and the growth fear in close relationships on constructive and destructive conflict resolution strategies in close relationships. A total of 492 individuals, 299 women (60.8%), and 193 men (39.2%) between the ages of 18 and 38 who were romantically involved and married, participated in the study. The outcomes of the multiple regression analysis show that anxiety, avoidance, and growth fear have a predictive role on the effective-destructive 'exit' sub-dimension, which includes abandonment behaviors in conflict resolution. The passive-destructive 'neglect' sub-dimension, which includes conflict-ignoring behaviors, is predicted by anxiety and growth fear. The avoidance and the growth fear negatively predicted the active-constructive 'voice' sub-dimension, which includes the behaviors in which the factors causing conflict are discussed through dialogue. Finally, the passive-constructive 'loyalty' sub-dimension, which includes behaviors such as waiting in hopes that the factors causing conflict will disappear, is predicted positively by the anxiety and negatively by the avoidance. Gender also has a predictive effect on the loyalty sub-dimension. The results obtained from the research were discussed according to the relevant literature, and recommendations were made to mental health experts and researchers. It is hoped that the findings of this study will guide the treatment of conflict resolution processes among partners in relationship counseling processes.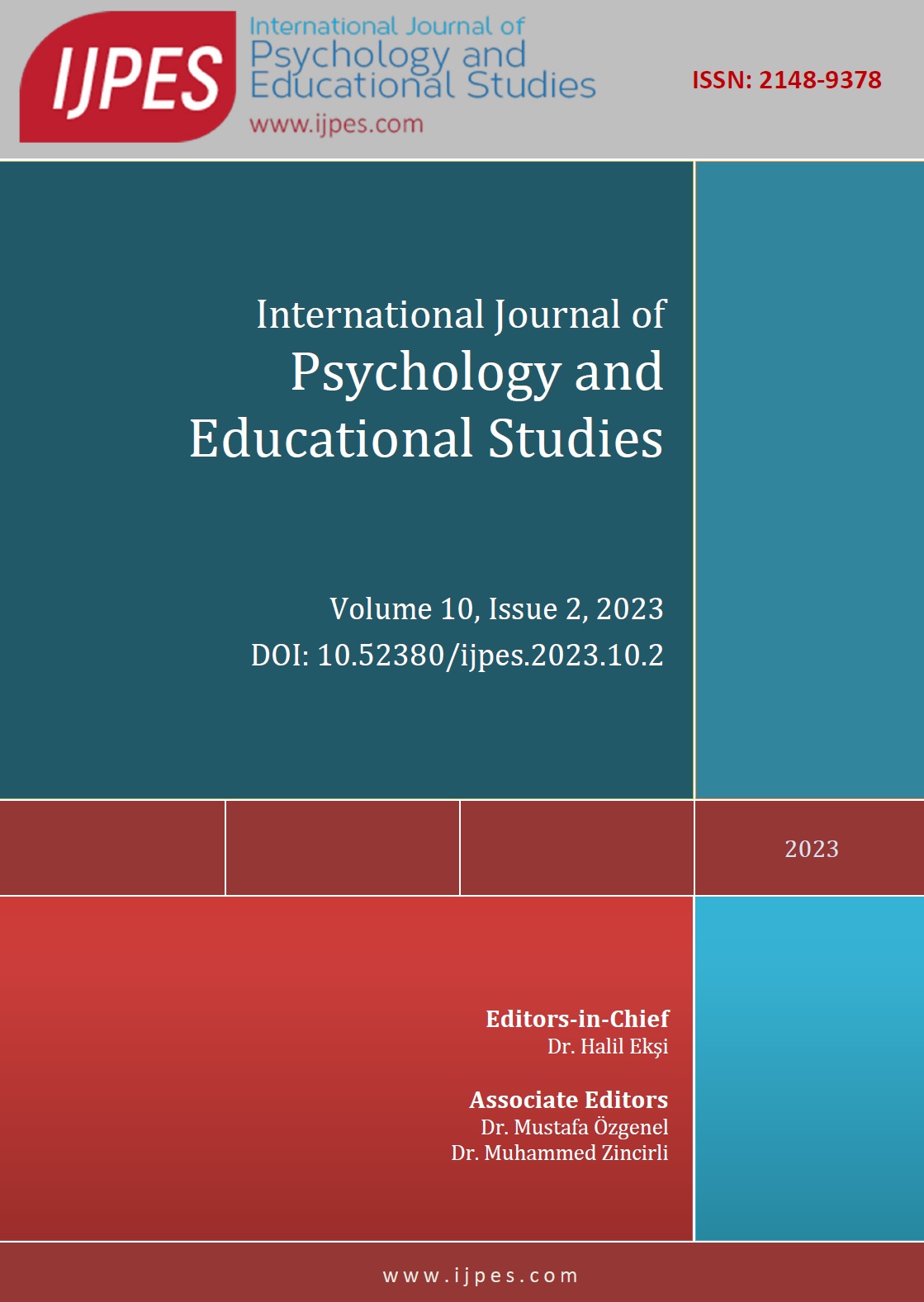 Downloads
How to Cite
Yildiz, B. (2023). Attachment, Growth Fear and Conflict Resolution in Close Relationships. International Journal of Psychology and Educational Studies, 10(2), 453–462. https://doi.org/10.52380/ijpes.2023.10.2.1011
License
Copyright (c) 2023 International Journal of Psychology and Educational Studies
This work is licensed under a Creative Commons Attribution-NonCommercial-NoDerivatives 4.0 International License.