An Assessment of Pre-Service Mathematics Teachers' Techno-Pedagogical Content Knowledge regarding Geometry

Abstract views: 277 /

PDF downloads: 244
Keywords:
geometry teaching, pre-service mathematics teachers, survey research, TPACK
Abstract
Despite the significance of incorporating technology into geometry instruction, many teachers still find it difficult to teach geometry using technology. This study employed a techno- pedagogical content knowledge (TPACK) survey of 70 pre-service mathematics teachers (29 males, 41 females) from a public university. The goal was to determine which domains, if any, were open for development so that a course could be designed to meet these needs. The data was analysed thematically according to the TPACK sub-domains. The results showed that the pre-service teachers were confident in the areas of pedagogy knowledge, content knowledge, and pedagogical content knowledge (90% confidence) and open to improvement in the areas of technology, technological content, and technological pedagogy knowledge (70% confidence). As a result, we suggest creating a 14-week course to increase pre-service mathematics teachers' TPACK of these components in the hopes of bridging the knowledge gap identified in this study.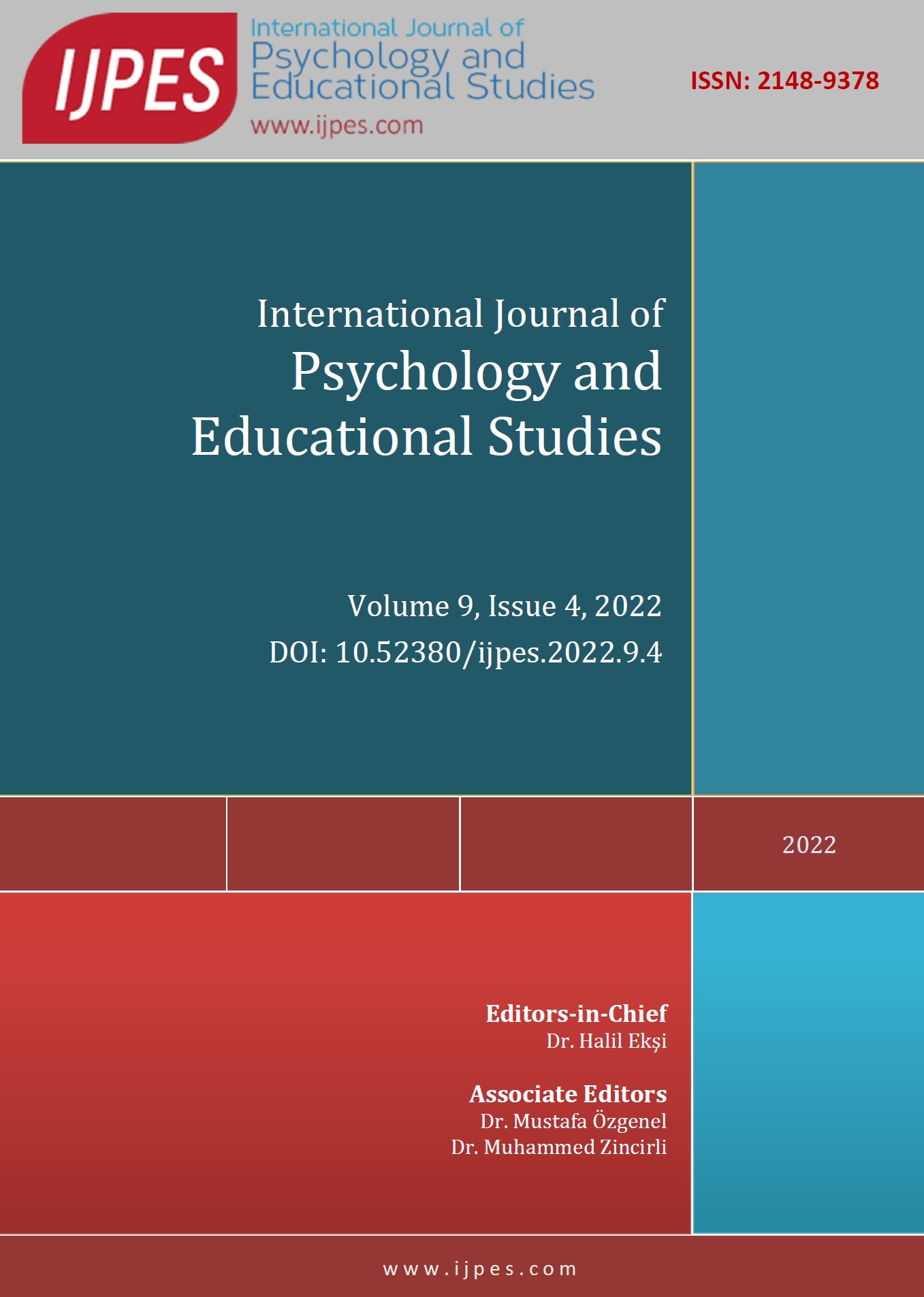 Downloads
How to Cite
SARALAR-ARAS, İpek, & BİRGİLİ, B. (2022). An Assessment of Pre-Service Mathematics Teachers' Techno-Pedagogical Content Knowledge regarding Geometry. International Journal of Psychology and Educational Studies, 9(4), 1307–1327. https://doi.org/10.52380/ijpes.2022.9.4.920
License
Copyright (c) 2023 International Journal of Psychology and Educational Studies
This work is licensed under a Creative Commons Attribution-NonCommercial-NoDerivatives 4.0 International License.