Teaching Practices in Inclusive Classrooms from the Perspective of Primary School Teacher Candidates: An Observation Study

Abstract views: 195 /

PDF downloads: 188
Keywords:
Inclusive education, instruction, observations to inform professional development, teacher classroom practies
Abstract
As a result of the nature and outcomes of classroom education, questions concerning what constitutes successful teaching persist. This study intends to characterize, from the perspective of primary school teacher candidates, the practices of primary school teachers in terms of effective instruction in inclusive classrooms. Observations of nonparticipants were used to collect qualitative data for this study. The research study group consists of the final-year primary school teaching students and the teachers at the schools where these students do their internships. Students' observations yielded qualitative data that was examined using content analysis. The study revealed that classroom teachers are deficient in their use of teaching tactics, particularly in adjusting instruction, classroom management, and behavior management. The acquired results were reviewed within the context of the issues encountered by classroom teachers in terms of successful teaching in inclusive classrooms and the suitability of undergraduate programs that prepare teachers for general education.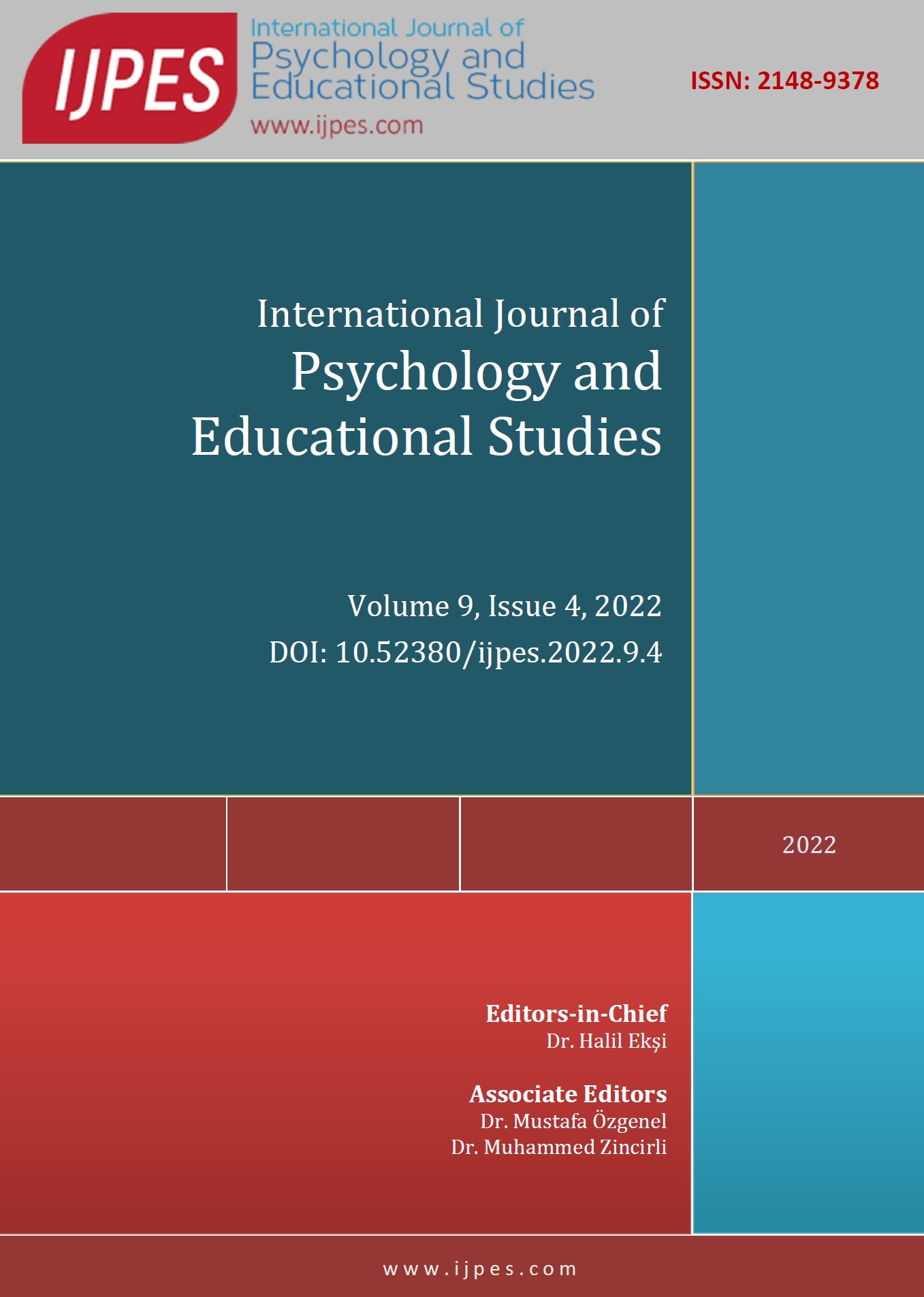 Downloads
How to Cite
SANIR, H., KARAKOÇ, T., & ÖZKUBAT, U. (2022). Teaching Practices in Inclusive Classrooms from the Perspective of Primary School Teacher Candidates: An Observation Study. International Journal of Psychology and Educational Studies, 9(4), 1244–1256. https://doi.org/10.52380/ijpes.2022.9.4.878
License
Copyright (c) 2023 International Journal of Psychology and Educational Studies
This work is licensed under a Creative Commons Attribution-NonCommercial-NoDerivatives 4.0 International License.