Burnout in Secondary School Teachers: The Contribution of the Work Environment

Abstract views: 307 /

PDF downloads: 207
Keywords:
Burnout, secondary school, well-being, work climate
Abstract
Burnout can be defined as a distressing psychological state that an individual experiences from extreme and prolonged job stress. The present study explores the work climate factors contributing to teacher burnout at secondary schools in Bangladesh. A cross-sectional online survey was used to collect data from 300 teachers. Maslach Burnout Inventory- Educators Survey MBI-ES and Perceived Work Climate Survey (PWCS) survey were used to measure burnout and perception of work climate. The results from the multiple regression analysis revealed 3 three work climate factors: Innovation, Professional growth, and Recreation, which significantly influence at least one of the three components of teacher burnout and the overall burnout score. The study has implications for understanding the burnout-inducing factors and ensuring a better work climate for teachers in Bangladeshi schools.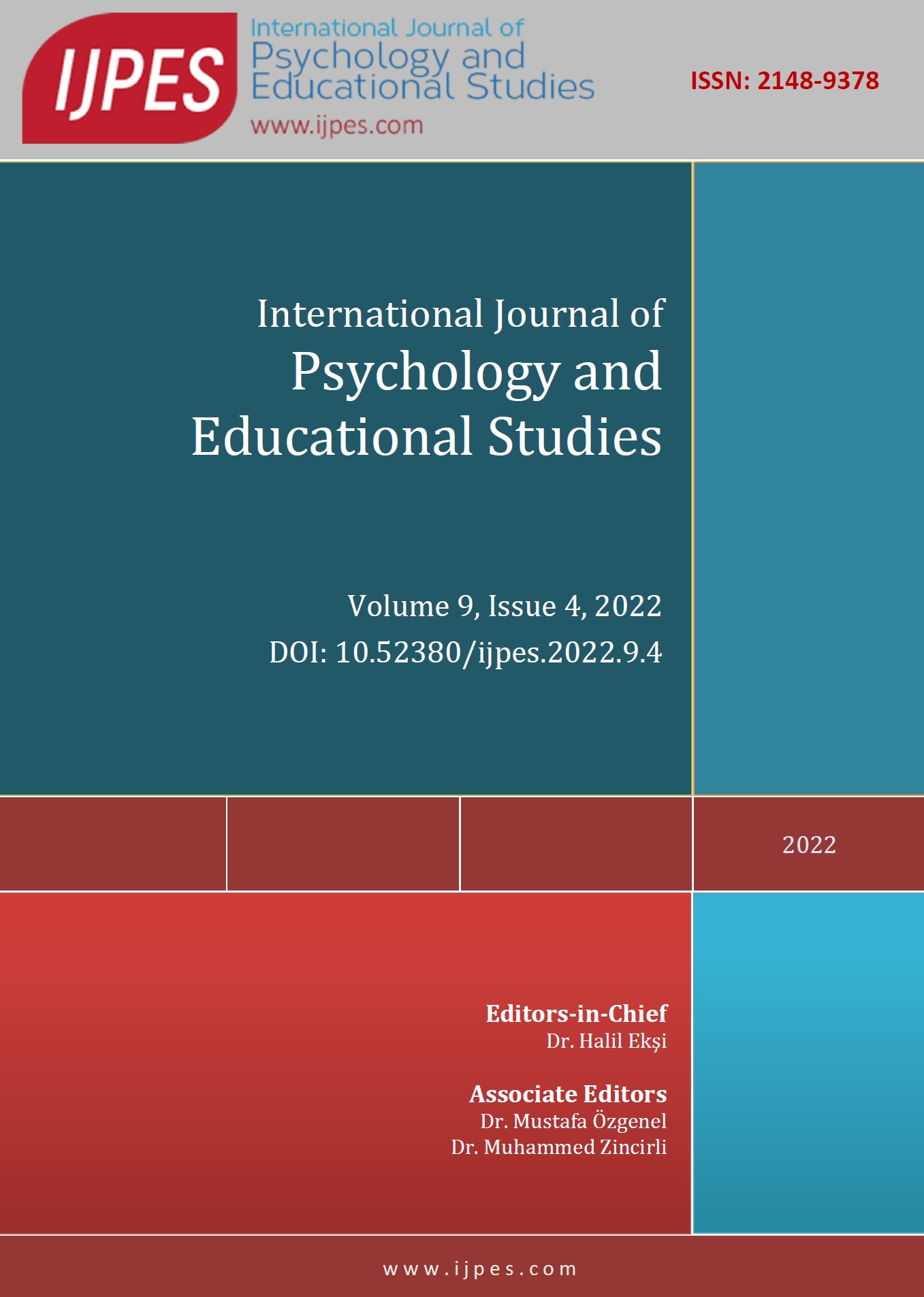 Downloads
How to Cite
HOSSAIN, S., & SULTANA, N. (2022). Burnout in Secondary School Teachers: The Contribution of the Work Environment. International Journal of Psychology and Educational Studies, 9(4), 1368–1376. https://doi.org/10.52380/ijpes.2022.9.4.755
License
Copyright (c) 2023 International Journal of Psychology and Educational Studies
This work is licensed under a Creative Commons Attribution-NonCommercial-NoDerivatives 4.0 International License.