Analysis of Science-Based Entrepreneurship Skills and Parents' Academic Achievement Pressure and Support of Primary School Students

Abstract views: 342 /

PDF downloads: 276
Keywords:
Entrepreneurship, parental success pressure, parental success support, primary school students
Abstract
This study aims to examine whether there is a relationship between the academic achievement pressure and support of parents and students' science-based entrepreneurship and how these variables change in terms of parents' activities with their children. For this purpose, one of the quantitative research approaches, the discriptive survey method, was used in the study. 142 students from 3 different primary schools in Erzurum province participated in the study, using the appropriate sampling method. Demographic information questionnaire, Parental Academic Success Pressure and Support Scale (PASPSS), and Science-Based Entrepreneurship Scale (SBES) were used as data collection tools in the study. The data obtained from the participants were analyzed with the SPSS 26.0 package program. As a result, the science-based entrepreneurship levels of the students change in terms of the length of time the parents study with their children and participate in social sports activities. The pressure on their children's academic success is enhancing in terms of parents' children spending time in the digital environment while studying. On the contrary, the higher their children's educational expectations, the more they support their academic success. Finally, weak and intermediate relationships were determined regarding students' science-based entrepreneurship, parental academic achievement pressures, and support.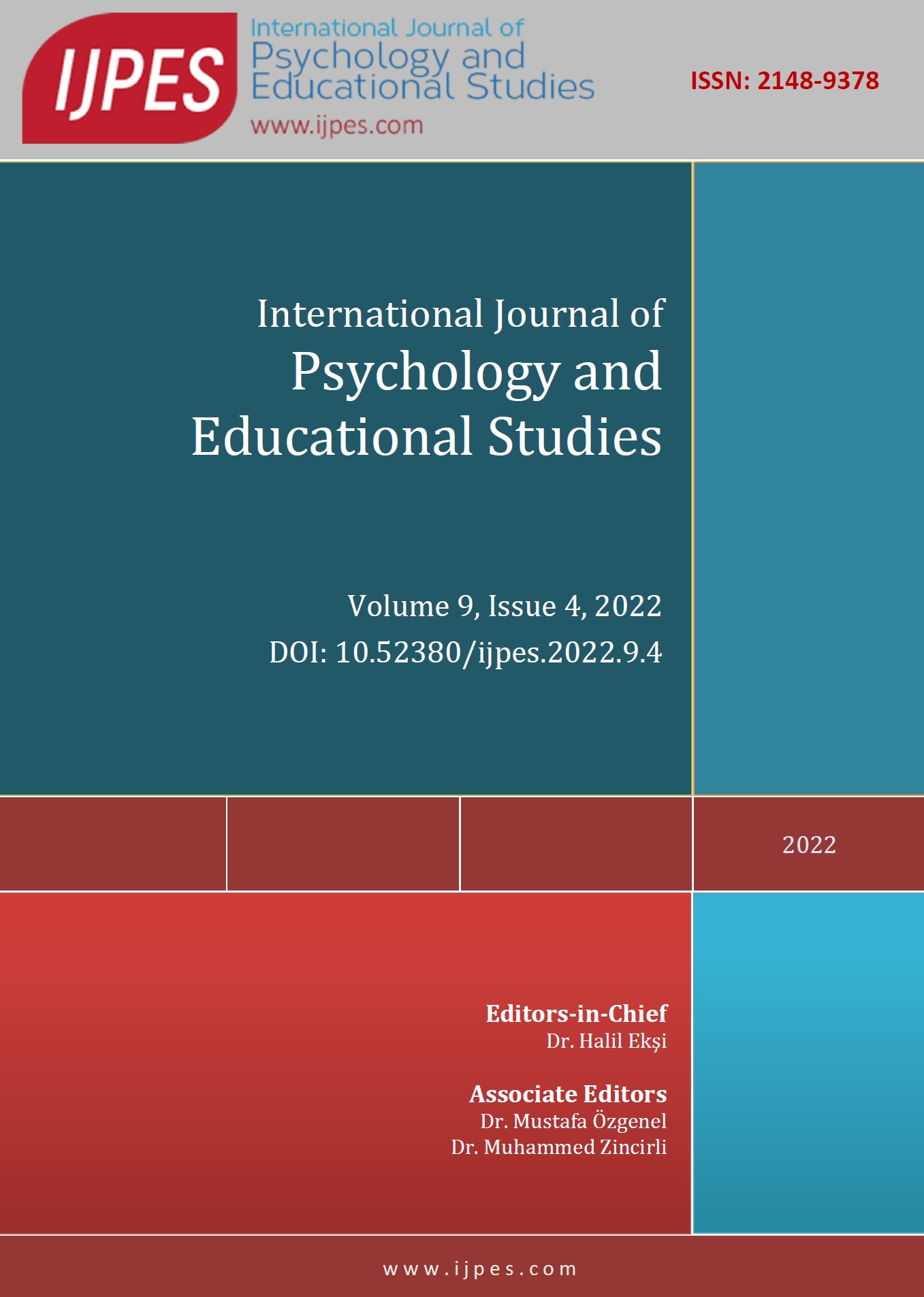 Downloads
How to Cite
KURT, U. (2022). Analysis of Science-Based Entrepreneurship Skills and Parents' Academic Achievement Pressure and Support of Primary School Students. International Journal of Psychology and Educational Studies, 9(4), 1111–1120. https://doi.org/10.52380/ijpes.2022.9.4.496
License
Copyright (c) 2023 International Journal of Psychology and Educational Studies
This work is licensed under a Creative Commons Attribution-NonCommercial-NoDerivatives 4.0 International License.