How Diagnostic Labels Affect Preservice Early Childhood Teachers' Responses to Inclusion of Children with Disabilities: A Vignette Study

Abstract views: 169 /

PDF downloads: 135
Keywords:
diagnostic label, inclusion, preservice early childhood teacher, teacher education, children with special needs
Abstract
This study aims to examine the effect of diagnostic labels on the responses of preservice early childhood teachers to the inclusion of children with special needs in general education classes. 228 preservice early childhood teachers, who participated in the study, answered the Demographic Information Form and the Teachers' Comfort and Concern Scale (TCCQ). The questionnaire consists of two formats in which vignettes are presented with and without a diagnosis label. As a result of the t-test and the Mann Whitney-U test applied to the data obtained from the six-points scale questions of TCCQ, it was observed that the comfort levels of the preservice teachers and their classroom adaptation and the need for support did not differ according to the presence or absence of the diagnostic labels, the type of child's disability, the grade level and the undergraduate program of the preservice teachers. According to the results of the inductive analysis conducted to the open-ended questions in the TCCQ, the participants felt positive/comfortable, negative/concerned and responsible for being teachers of children with special needs. They wanted to learn about children's characteristics and previous educational life before they attended the early childhood classroom.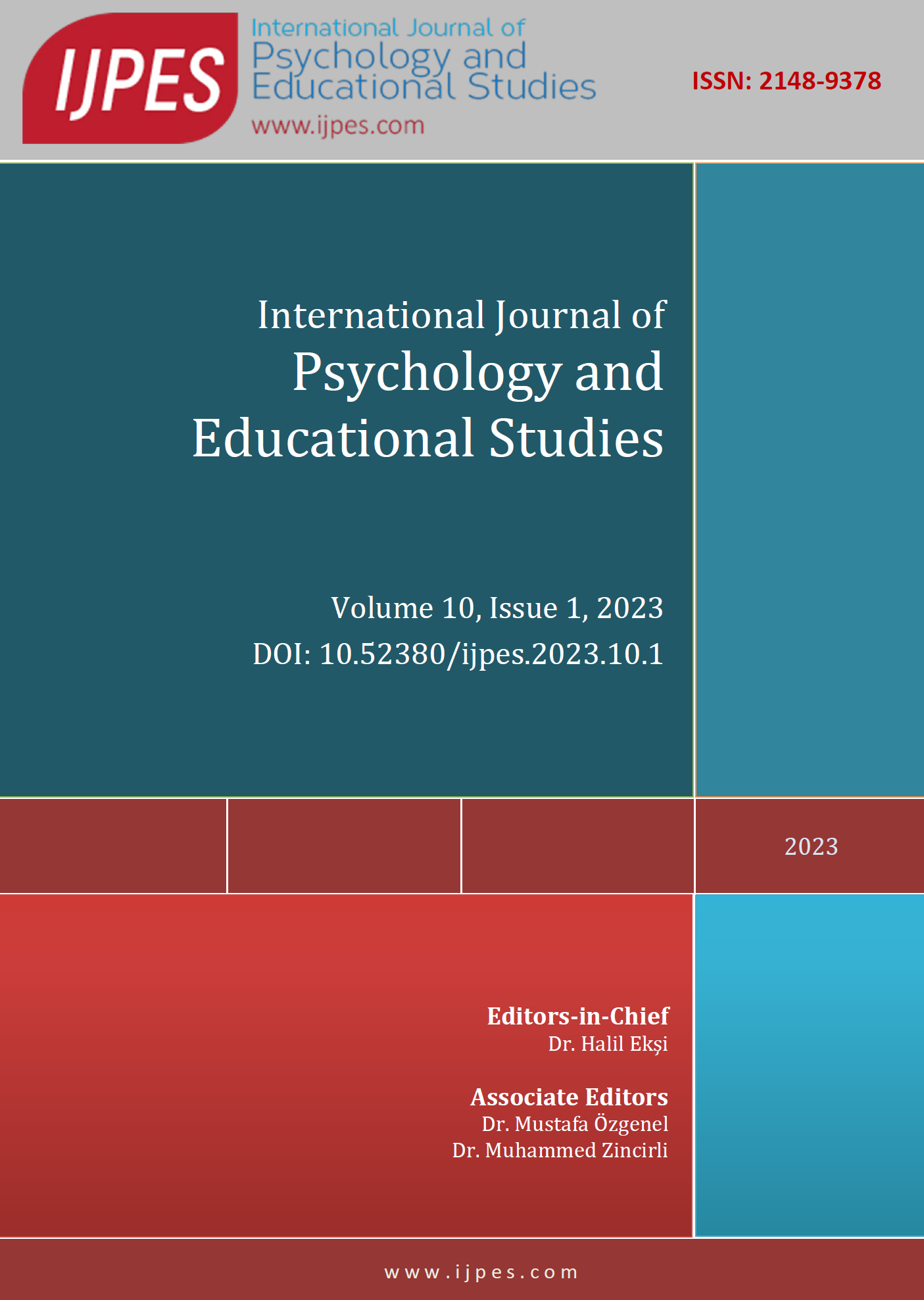 Downloads
How to Cite
Yıldırım Hacıibrahimoğlu, B., Bayraklı, H., & Ustaoğlu, A. (2023). How Diagnostic Labels Affect Preservice Early Childhood Teachers' Responses to Inclusion of Children with Disabilities: A Vignette Study. International Journal of Psychology and Educational Studies, 10(1), 274–290. https://doi.org/10.52380/ijpes.2023.10.1.1023
License
Copyright (c) 2023 International Journal of Psychology and Educational Studies
This work is licensed under a Creative Commons Attribution-NonCommercial-NoDerivatives 4.0 International License.